Rabat Archaeological Museum
23, rue Brihi, Rabat
+212 5 37 70 19 19
34°00'49.4"N 6°49'51.3"W
Rate : 10 Dhs - 1 €
Type :

Archaeological


The archeological Museum is located in the heart of downtown Rabat, the museum exhibits discovered remains of excavations of Banassa, Volubilis, Thameside and other archaeological sites.
The building was completely renovated in 1958 under the supervision of Jean Boube the regional inspector of Antiquities. The museum contains one hall for temporary exhibitions, one large showroom with a mezzanine, a marble hall, an oval room called Bronzes room, a patio where you can see some of the best inscriptions and a garden that contains statues and mosaics.
Collections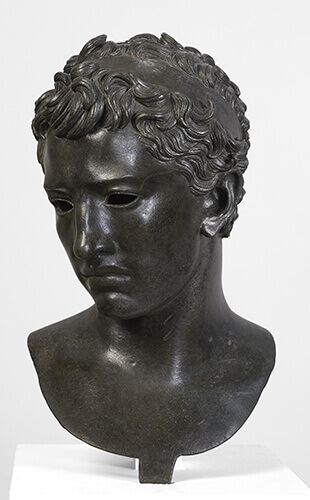 Rabat Archaeological Museum retraces the history of Morocco with collections from prehistory through to the Islamic era.
The museum presents a permanent exhibition on archaeological collections arranged chronologically since eras : prehistoric, Punic, Roman and Islamic.
Visitors can see collection of weapons and tools of the prehistoric period, furniture of the Neolithic and the Lybian-Berber period, an important collection of Roman divinities, marble and bronze statues, coins and ceramics of the first cities of the the Islamic period.
The most emblematic items of the museum, are without doubt the bronze busts of Juba II and Cato the younger, statues of crowned Adonis, the old fisherman and the dog of Volubilis.
Opening hours
Closed now
| | |
| --- | --- |
| Monday | 09:00 - 16:00 |
| Tuesday | Closed |
| Wednesday | 09:00 - 16:00 |
| Thursday | 09:00 - 16:00 |
| Friday | 09:00 - 16:00 |
| Saturday | 09:00 - 16:00 |
| Sunday | 09:00 - 16:00 |
Share your experiences with our community.
Recommended Reviews for Rabat Archaeological Museum
My favorite museum!
5 years ago
Good museum but a little bit old fashioned, the bust of juba 2 is amazing!
Interesting but too small
5 years ago
this is an interesting museum with some impressive artefacts but it is too small
Related articles : Museums
Join our Mailing List and receive electronic invitations and news about cultural events in Morocco.
---