COP 22 Marrakesh Morocco

The COP22 is the 22nd Session of the Conference of Parties, it will take place in Morocco in the city of Marrakesh between November 7th to November 18th 2016.
Over 750+ attendees representing more than 50 countries will meet in Marrakesh, COP 22 is the most important climate summit in 2016, the decisions of the COP22 should allow entry into force of the Paris Agreement (COP 21) it is also an opportunity for participants to talk about the transfer of green technologies.
Morocco and Green Technologies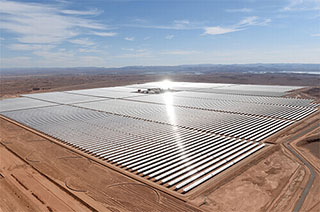 This conference will be chaired by Mr Salaheddine Mezouar the Moroccan Minister of Foreign Affairs, Morocco has been investing a lot of money in Green Energy, lately was opened the Solar power Station 'Noor' in Ouarzazate, it is the world's largest solar plant in the World the station is able to provide electricity for more than 1 million people and will save 3.7 million tons of CO2 emissions per year.
Morocco banned the production, import, sale and distribution of plastic bags, this significant decision showing that Morocco is committed to make the necessary for protecting nature was also necessary, since Morocco was the second largest plastic bag consumer in the World.
Morocco Energy Map Wind and Solar Projects by 2020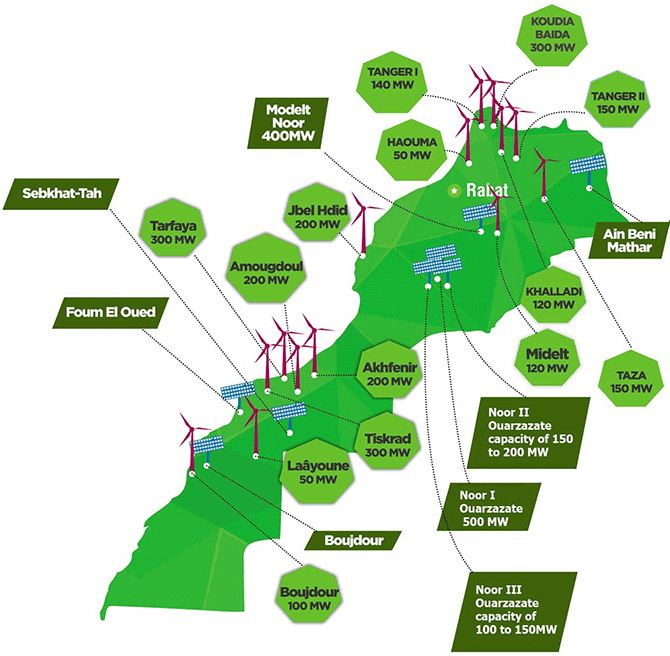 Wind
2000 MW installed capacity
6600 GWH of electricity production
34.5 billion dirhams of investment
Solar
2000 MW installed capacity
4500 GWH of electricity production
89.4 billion dirhams of investment
Share your experiences with our community.
Related articles : Events
Join our Mailing List and receive electronic invitations and news about cultural events in Morocco.
---